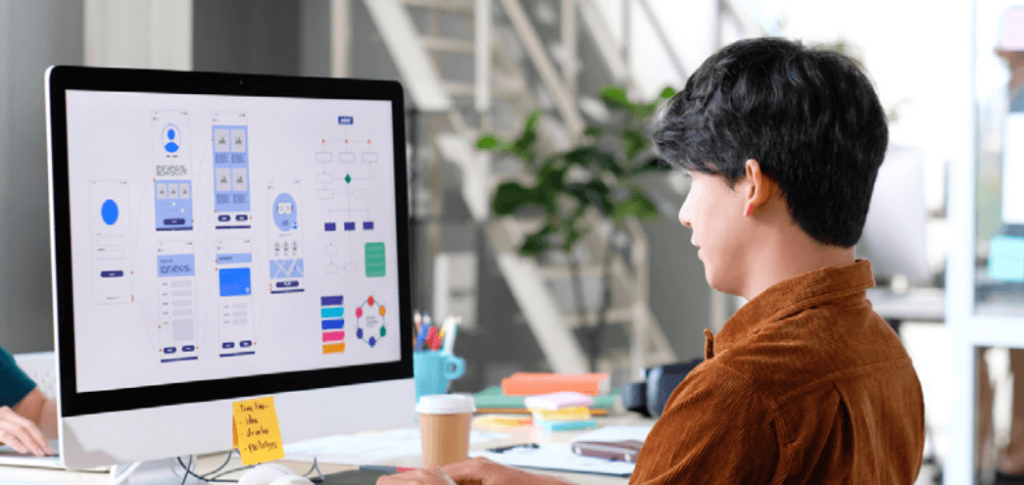 Does your website violate the Americans with Disabilities Act (ADA) because it is not maintained in a manner accessible to blind or visually impaired people?
Is your website discriminatory? As most employers know, Title I of the ADA, which applies to all employers, public and private, that employ 15 or more individuals, prohibits discrimination against individuals with disabilities in all aspects of employment.
You might be less familiar with Title III. This section prohibits discrimination on the basis of disability in the activities of places of public accommodations, or businesses that are generally open to the public.
Current State of Law
The ADA says that places of public accommodation, such as grocery stores and other retailers, engage in unlawful discrimination by federal law if they fail to "take such steps as may be necessary to ensure that no individual with a disability is excluded, denied services, segregated or otherwise treated differently than other individuals because of the absence of auxiliary aids and services." 42 U.S.C. § 12182(b)(2)(A)(iii). The Department of Justice, which enforces ADA laws, specifically identifies these types of entities:
Businesses that sell goods online (see our sidebar on this one though)
Schools at all levels that offer programs, instruction and degree programs online
Social networks and online meeting places
Businesses that provide entertainment (games and music) and information (news and videos) online.
Department of Justice regulations require that a public accommodation "furnish appropriate auxiliary aids and services where necessary to ensure effective communication with individuals with disabilities." 28 C.F.R. § 36.303(c)(1). Therefore, the ADA mandates that places of public accommodation provide auxiliary aids and services to make visual materials available to individuals who are blind.
Penalties for Discriminatory Website
If the Department of Justice brings an ADA Title III case on behalf of the public interest and determines your website discriminatory, they may seek civil penalties of up to $50,000 for the first violation and up to $100,0000 each for subsequent violations.
Civil Lawsuits
According to Michael Lazlow of Lazlo Law, over 2,300 ADA website accessibility lawsuits were filed in federal courts in 2019. That number is based on CNS search, which is about the same as in 2018. In 2017, the number of ADA website accessibility lawsuits filed was under 1,000.
"There is no reason to think that the number of ADA website lawsuits will decrease." Says Lazlow. "To date, the large majority of ADA website accessibility lawsuits have been filed in New York, Florida, Illinois and California, and as plaintiffs and plaintiff's lawyers bring ADA website accessibility lawsuits in new jurisdictions (like Colorado) we expect the numbers will increase dramatically.
We assume Federal Courts with open bar admissions for out of state lawyers will see the quickest increase in ADA website accessibility lawsuit filings due to convenience for national plaintiff's attorneys."
Risk Management
When evaluating your organization's websites for forms of discrimination, look for the following problem areas:
Problem: Images without text equivalents. Blind people, those with low vision, and people with other disabilities that affect reading abilities often use screen readers and refreshable Braille displays, which cannot interpret images.

Solution: Add a text equivalent to every image (alt tag).

Problem: Documents not posted in an accessible format. Some formats, such as PDFs, do not have text equivalents.

Solution: Post a text equivalent.

Problem: Specifying colors and font sizes. Web designers often specify certain colors or fonts for aesthetic reasons. However, some people might not be able to see certain colors, and others with low vision might need to change a font to make it more readable.

Solution: Users need to be able to manipulate color and font settings in their web browsers and operating systems in order to make pages readable. For example, designers can specify font sizes in relative terms (small, medium, large), rather than in point sizes.

Problem: Websites increasingly make use of video. However, video might not be accessible to those with vision problems or hearing problems.

Solution: Provide an audio transcript for video for the vision-impaired, and subtitles for hearing-impaired. Or provide a text transcript that's translatable by accessibility programs.
Basically, you should have no problem being in compliance with Title III and have no issues with a discriminatory website if you work with your IT Department or website team to adopt industry standards such as https://tinyurl.com/2u7anp4h.
For more information on risk management or other services, contact us today.